TwinStrand DuplexSeqTM assays can help you identify AML-related mutations with 100-fold higher resolution than standard NGS
Want to learn more about how our duplex sequencing can advance your AML MRD research?
The TwinStrand DuplexSeqTM AML-29 MRD assay leverages duplex sequencing technology for high sensitivity detection of ultra-low frequency mutations across 29 genes associated with adult acute myeloid leukemia (AML).

Our Data Sheet details the performance specifications for our DuplexSeq assay that enables consistent sub-1/10,000 variant allele frequency detection.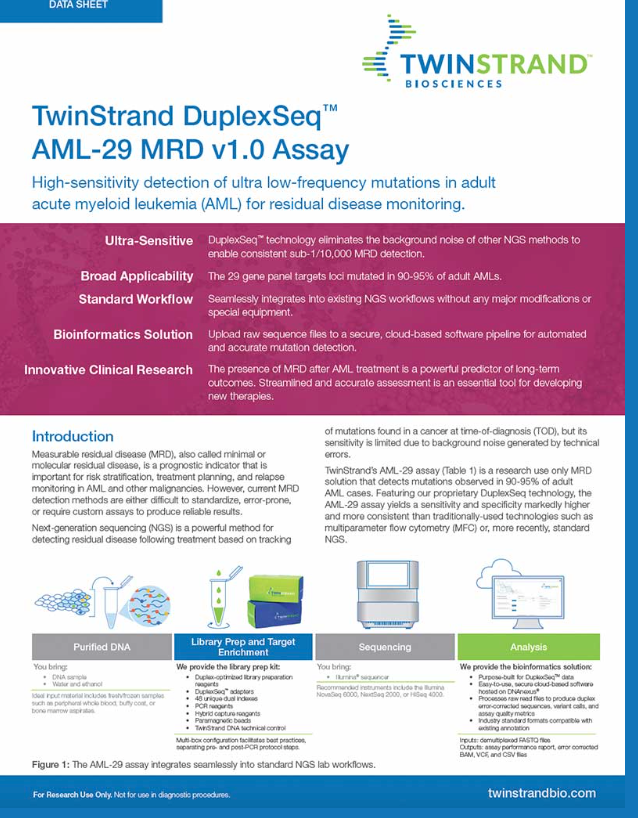 We Hope You Enjoyed ASH 2022!
Interested in bringing TwinStrand DuplexSeqTM assays into your lab?